Twisted Pulp Magazine Issue #2
Twisted Pulp Magazine returns with a new selection of pulp and satire to tickle both your funny bone and tingle your… fear bone?
This issue brings you more from Mark Slade, Lothar Tuppan, Chauncey Haworth, and Kara Kittrick, and adds in stories from Kesenia Murry and Rob Lowe (not that Rob Lowe). The issue also features artwork by Thomas Malafarina, Cameron Hampton as well as a special interview with comic artist Steve Englehart.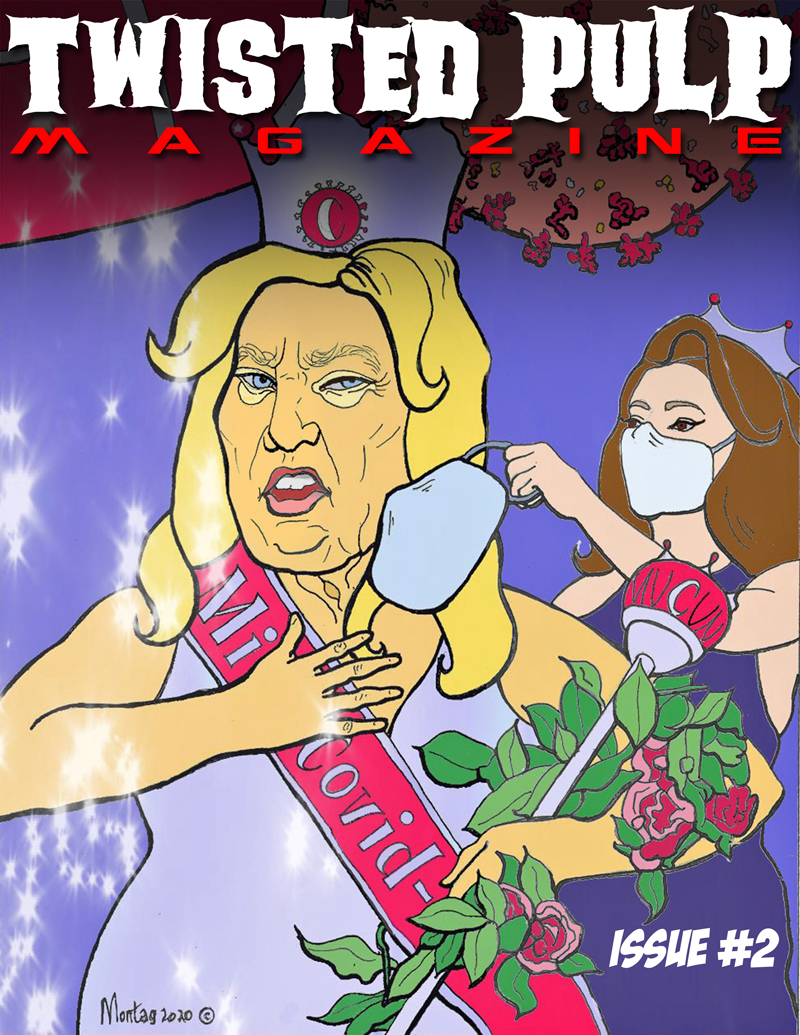 The Strange Yet Familiar Worlds of Cameron Hampton
Featured Artist Cameron Hampton
San Sincero, California—An Urban Emanation from the Camino Real
By Lothar J Tuppan
All Hail the New God
By Randle Cocksmith-Jones
A Post-Apocalyptic, Twisted Pulp Interview with Jesus Christ.
By Dr. Mary Von Rocksprocket
Of Eons and Stars Parts 3-5
By Chauncey Haworth
Willy Wonka Part 2
By Rob Lowe (Not that Rob Lowe)
Turntable
Story by Mark Slade
Art by Miguel Angel Cáceres‎
10 Questions for Steve Englehart
Interviewed by Mark Slade
Dementia
By Kesenia Murray
Cartoons
By Thomas M. Malafarina and Mark Slade
Silly Seymour
By Dr. Sause
Vampires of the West Coast
By Kara Kittrick
Struck a Nerve
By Lothar J Tuppan
Other Goodies from Screaming Eye Press