About Screaming Eye Press
Screaming Eye Press was born out of necessity. Not the necessity of a people, or an industry, or a zeitgeist; it was born of the necessity of four people to create. In our case, it was to create what was missing, to recreate what had been lost, or at least haphazardly discarded.
Publications
We publish books, magazines and comics with a heavy lean on the genres and titles that defined us such as pulp, horror, crime, noir, and more.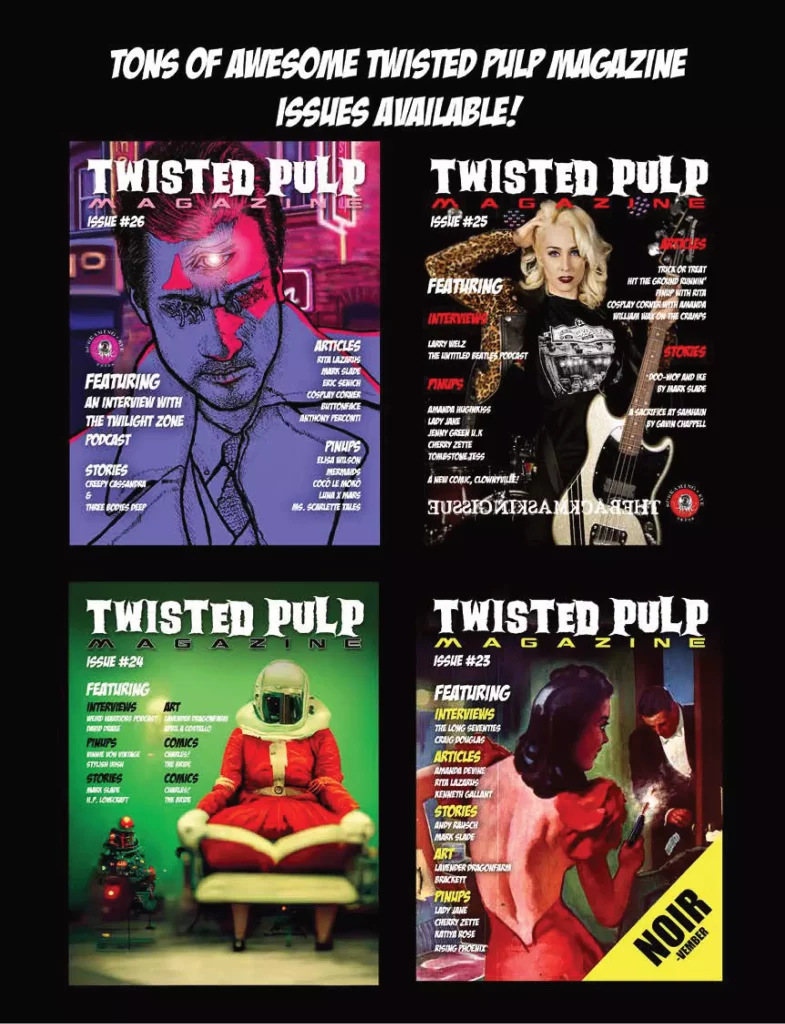 Twisted Pulp Magazine
Twisted Pulp Magazine pays homage to all the weird and wonderful pieces of literature that have defined genre fiction for decades. This magazine is for anyone who is missing the seedyness and weirdness that only neo-pulp and bizzare fiction can bring.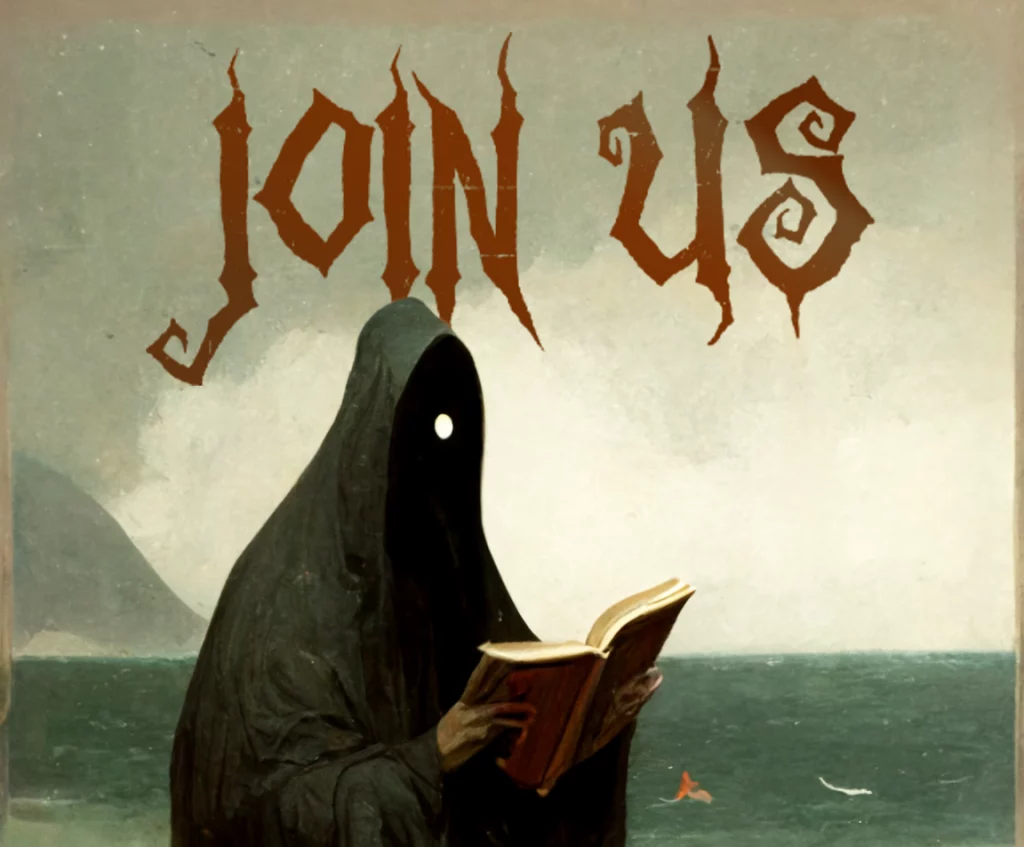 Website Membership
Members get full access to the website, the content, digital publications, the newletter, the Screaming Eye Discord and more.
Screaming Eye Press is a publishing group of like minded fans of the stories and art they grew up with… just like everybody else, but in the case of our illustrious quartet, we just couldn't let it go.