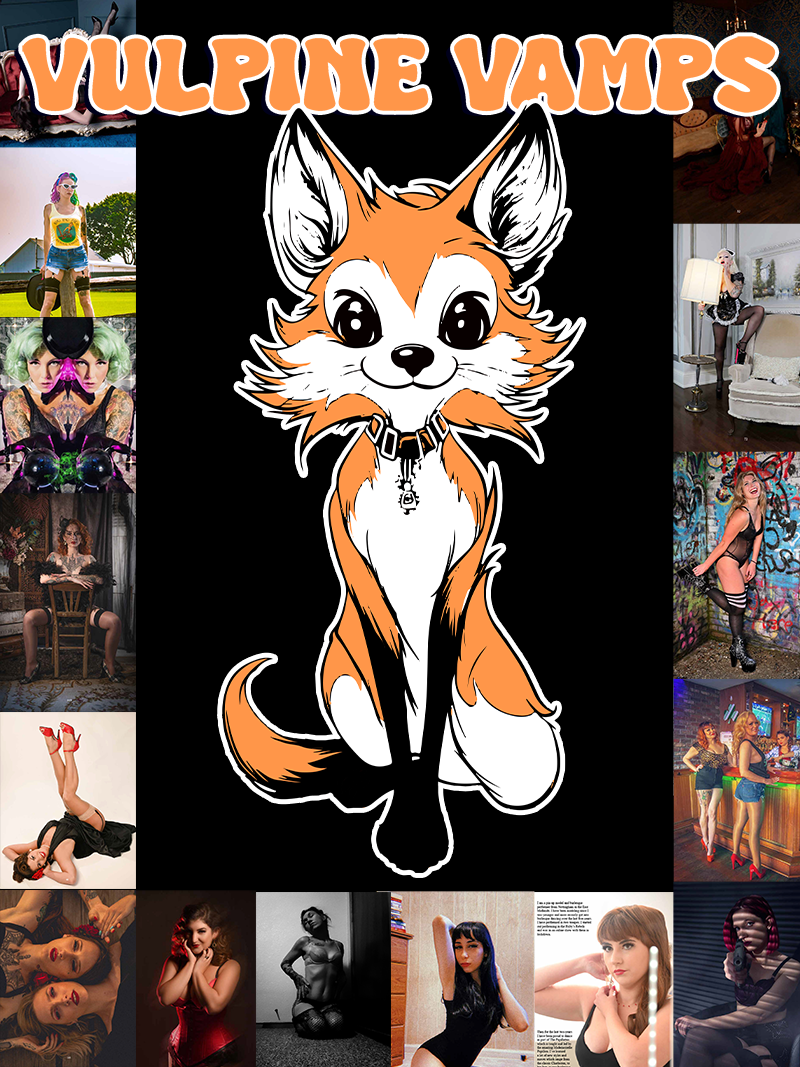 Vulpine Vamps
Where Timeless Beauty Meets Contemporary Flair
At Vulpine Vamps, we celebrate the timeless allure of pinup girls and the ever-evolving world of fashion, and the furtive world of femme fatals. Our magazine is a tribute to the art of capturing beauty, grace, and style, merging the classic pinup aesthetic and retro styles with the latest trends and swagger.
In each issue you can meet the captivating pinup girls an models who grace our pages. Learn about their stories, inspirations, and the confidence that exudes from each photograph. Discover the artists behind the lens who skillfully capture these moments.
Don't miss an issue! Subscribe to our newsletter to get updates on all the new releases from Screaming Eye Press.