Halloween Goodies
Lookin' for some Halloween goodies? Yeah, you are!
New Stuff added Daily!
If you aren't scared of ghosts and ghoulies coming through the veil on the darkest of nights, here's a few stories that will help you fear the most terrifying of monsters… that jackass down the street.
Ahhh Mischief Night, that time of year when the air is filled with the promise of pranks, laughter, and a touch of chaos. It's a holiday that transcends generations, captivating the hearts of children, teenagers, and some freaky adults.
A Comic of The October Game by Ray Bradbury
Earlier this month we listened to The October Game. Now check a great retro comic of the story from EC Comics.
Fall asleep to a weird adaptation of a movie
The Movie Halloween was not based on a book. John Carpenter was paid $10,000 to write, direct and score the film. He and his then-girlfriend Debra Hill wrote the story of Halloween. That's all pretty normal in the world of horror… however…
Berkley Books published three young adult novels written by Kelly O'Rourke, with no direct continuity with the films. The first, released in 1997, titled The Scream Factory, follows a group of friends who set up a haunted house attraction in the basement of Haddonfield City Hall, only to be stalked and killed by Michael Myers.
Listen to The October Game by Ray Bradbury
'The October Game' by Ray Bradbury, where secrets and dread hide behind the façade of suburban tranquility. As the autumn leaves fall, a chilling game of psychological suspense unfolds within the walls of a seemingly ordinary home. Prepare for a spine-tingling journey into the darkest corners of human nature, where the boundaries of reality and horror blur, and the suspense is positively haunting.
Stingy Jack & the Jack-o'-Lantern's Irish Origins
A tale of turnips, Samhain, and severed heads. Uncover the Irish origins of carving pumpkins on Halloween in this deep dive into jack-o'-lantern lore.
Halloween is Getting Closer and the Stories are Getting Darker!
A tormented man battles with the haunting thoughts that have plagued him for years. As he struggles to escape the relentless cycle of negative thoughts and desires, an eerie force takes hold, blurring the line between reality and nightmare.
Elvira: Mistress of the Dark
This iconic, campy cult classic is a thrilling mix of humor, horror, and Elvira's irresistible… charm. Don't know who Elvira is? Man, you're missing out.
Deep Cut Trivia or Urban Legend?
Rumour has it that the topless go-go dancer on the cover of Tom Waits album, Small Change is Cassandra Peterson, better known as Elvira, Mistress of the Dark. Peterson herself, however, remains uncertain about the accuracy of this assertion, stating…
"I can't say it's completely not me—I can't say it's not true—but I have absolutely no recollection of doing it, if it is true….I do not remember the '70s, for who-knows-what-all reasons. But anyway, it could be me. There is a possibility. But I just look and look and look at it and go, "It doesn't look exactly like me." I don't know. Maybe it is."

Elvira, Mistress of the Dark
Halloween Mahjong
Tuesdays are laaaaaaaame! So how about we take a calming break with tradional Halloween Mahjong. Many don't know that Halloween was originally invented for Mahjong.
There's a brief ad at the beginning
Remember Halloween in a new way with a short story
A seemingly average man, is drawn into a Halloween night adventure with his eccentric friend, a real-life Indiana Jones type with a fascination for forbidden grimoires.
Learn about Spanish horror icon, Paul Naschy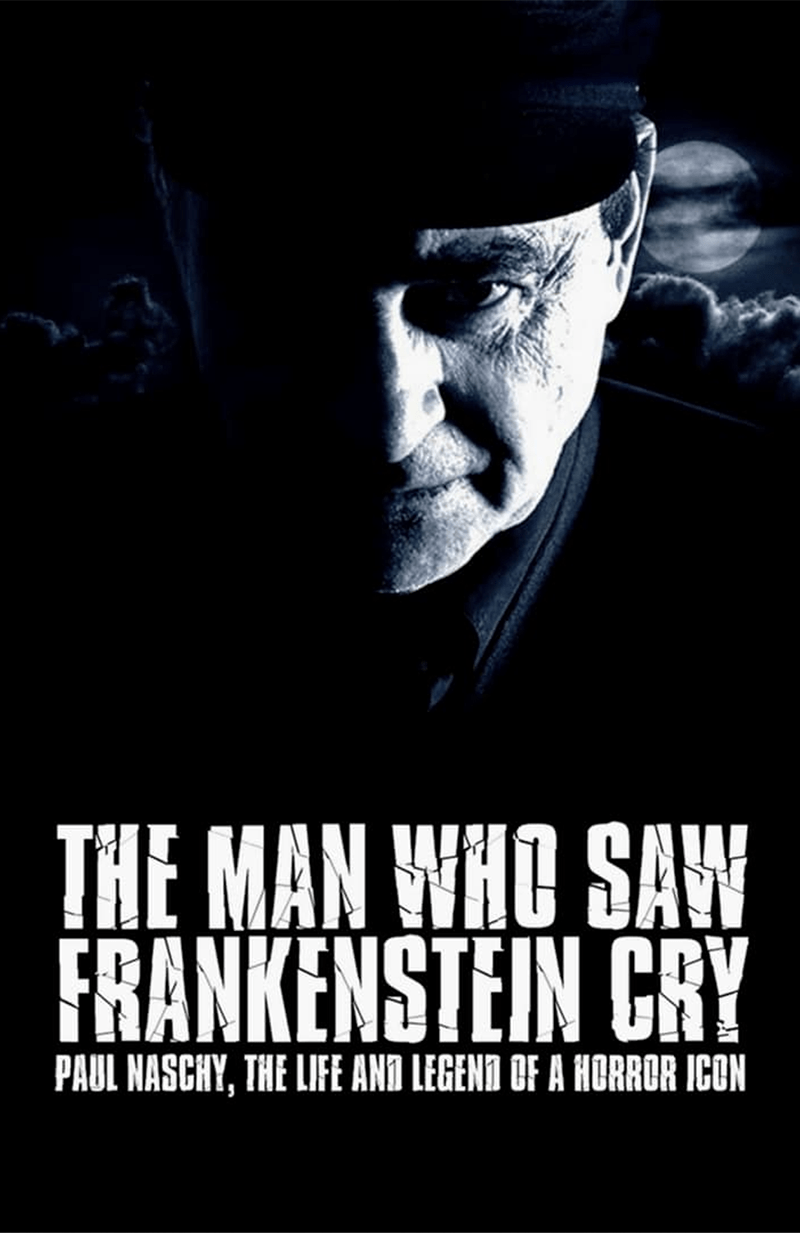 Paul Naschy, whose real name was Jacinto Molina Álvarez, was a Spanish actor, director, and writer, best known for his work in horror, particularly for his portrayal of the iconic character Waldemar Daninsky, a cursed and tormented werewolf. Naschy played a significant role in shaping the Spanish horror cinema of the 1960s and 1970s. His love for classic horror monsters, such as werewolves, vampires, and mummies, was evident in his work, and he often paid homage to the Universal Monsters of the 1930s and 1940s.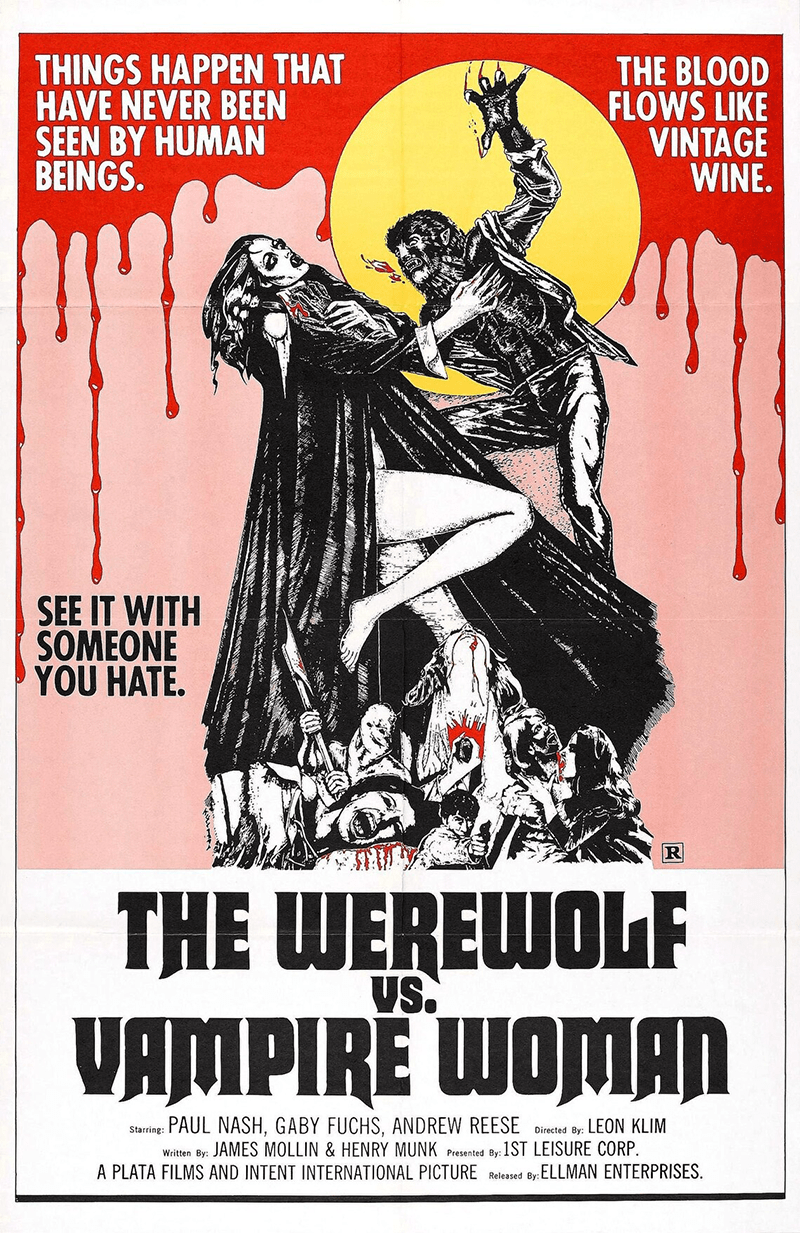 "The Werewolf vs. The Vampire Woman" (original Spanish title: "La noche de Walpurgis" or "Walpurgis Night") is one of the most famous and iconic films of Paul Naschy, who both starred in and co-wrote the film. In the movie, Naschy reprises his role as Waldemar Daninsky, a cursed man who becomes a werewolf when the full moon rises. Daninsky and two women become entangled in a series of supernatural events that lead to a confrontation between the werewolf and the vampire woman.
Read a Movie Script – Thirteen Ghosts (2001)
Ever been interested in writing a movie? The best way to do so is to read a script and learn the formatting and how to conceptualize the scenes.
More Goodies from the Original
Pick a Friday Horror Movie by Reading a Review
Most all of these bad boys have links to watch on YouTube, except 2022's Troll, which is on NetFlix and is by far the worst of the bunch… Unless you happen to be a fan of Norwegian kaiju-monster-disaster flix that are about as good as Twister… like I am…
Experience Some Halloween Themed Oral Storytelling
In this episode of Tales from the Ninth Tower," Lothar Tuppan shares his fascination with horror stories and monsters. Lothar's grandmother, in particular, indulged his interests and shared a scary story about a man named Jesse who went to live in the wild after love failed him. One Halloween, Jesse heard strange noises and saw a shadow against his door. He grabbed his ax, but was he was too late in this suspenseful and chilling tale.
What is Oral Storytelling?
Oral storytelling is the act of telling a story aloud, usually without the use of written or visual aids. It's an ancient form of art that has been used to convey history, culture, and entertainment for thousands of years. The storyteller may memorize the events of the story, but they often modify it during each telling to tailor it to the audience and maximize its impact. Unlike recorded media, there are no do-overs in oral storytelling since it is tradionally performed in front of a live audience.
Read a not-so Famous Halloween Story
This Halloween, Lonny Kensington of Richfield has learned that he hates absolutely everything and everyone; and this Halloween, Lonny is gonna kill them all.
Read a Famous Halloween Story
Ichabod Crane, a lanky and superstitious schoolteacher, becomes entangled in a web of supernatural terror. As the chill of autumn descends upon this quiet Dutch settlement, the village's most feared specter awakens.
Explore a Horror Museum in Poland
While the place may be closed, thanks to the magic of the internet, we can still give it a little tour.