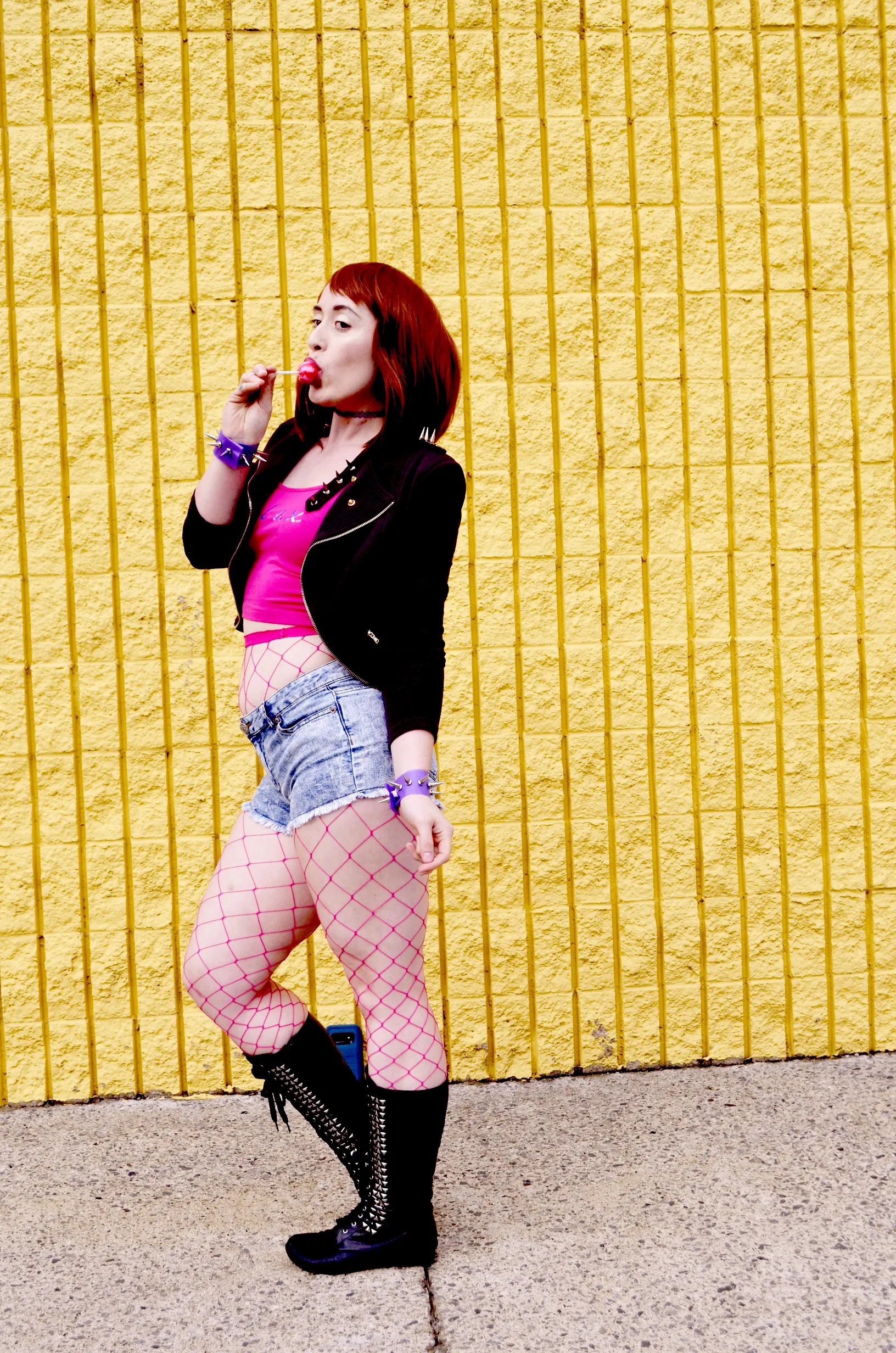 Cosplay Corner with Amanda
In this month's issue we'll be covering closet cosplays and thrifted cosplays! As I've mentioned in previous issues, all cosplay is valid cosplay. Whether you spend hundreds of hours and dollars, or one hour and twenty bucks on a cosplay, what matters most at the end of the day is if your creation brings you joy. If it does that's all that matters and what each of us strives for in our own ways. 
Closet and thrifted cosplays can be a wonderful quick fix for the cosplay itch in-between big builds that consume a lot of time. For instance, one of my most time consuming, skill heavy, and costly projects is Commander Shepard's N7 armor. It requires quite a bit of high density foam, specialty fabrics, and time. As I work on this long term project I still crave completion and fulfillment and I'm able to accomplish that with closet cosplay! 
A closet cosplay of Commander Shepard was cost effective and also flexible enough to wear in my day to day wardrobe.  The whole outfit cost about 57 dollars, and every article of clothes can be worn separately with the rest of my daily ensembles. 
The key to a successful closet cosplay is to stick to the characters color palette and to capitalize on a recognizable characteristic or feature. In the case of Shepard the N7 stripe is almost universally recognized. Utilizing the N7 stripe and matching the color scheme creates a casual outfit that would be believable in the closet of Shep. 
This is possible with any character and cosplay really,  the other key factor is a good wig and good makeup to sell the illusion. Combined with the recognizable characteristics the addition of a great wig and a prop or two completes the costume. My favorite challenge for closet cosplay is challenging myself to stay under my budget and to use what I already have in my closet! 
If you have any questions feel free to reach out to me on Instagram @ladydevinecosplay and use the hashtag #ladydevineclosetcosplay to show off your creative creations!