Born Under A Bad Sign: Stories of Bad Luck
As you read these stories remember gentle reader: life and luck can turn on a dime. All of the foundations of your life can crumble in an instant. While you think about that, enjoy this collection of pulp, noir and horror stories about luck and all the misfortune and mishaps it has in store for us.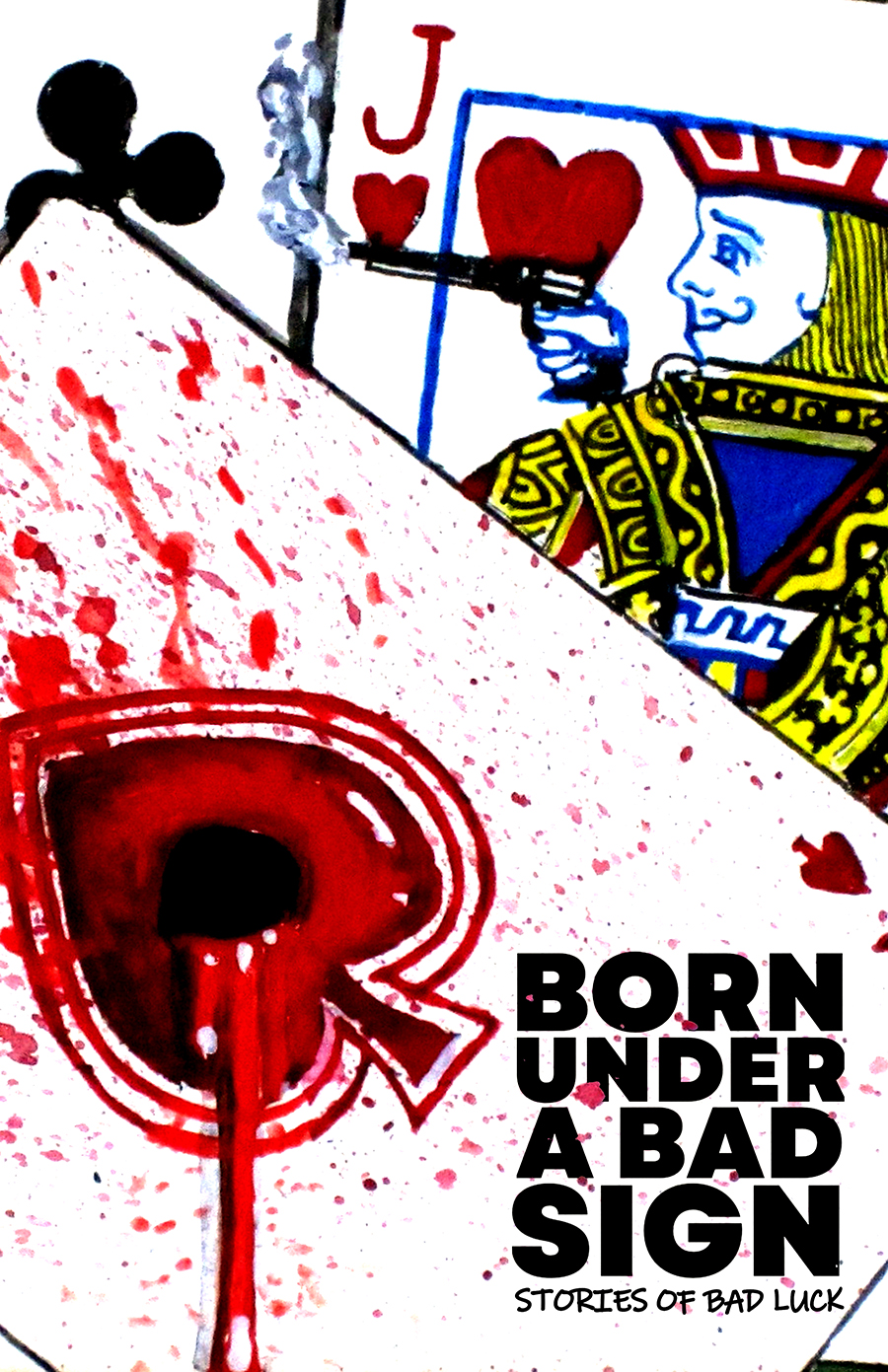 AN INTRODUCTION
by Lothar Tuppan
TRACES OF MARY: Grisly fate
by G. Wayne Miller
THE SWEETEST ASS IN THE OZARKS
by Andy Rausch
THE IMMORTAL GAS PUMPER BOY
by Lothar Tuppan
THE BIG EMPTY
by Mark Slade
INFECTION
by Thomas M. Malafarina
UNKNOWN PLEASURES
by Paul D. Brazill
DEAD MAN WALKING
by Karen Keeley
FUTUT LA NAȘTERE
by Jesse "Heels" Rawlins
REAL MAGIC
by Michel Lee Garrett
CRAB APPLES
by Jim Shaffer
OUR LUCK IS GOING TO—OH DAMN IT!
by T. Fox Dunham
THE DEVIL'S DAUGHTER
by Mick Rose
PROSPERITY
by Chauncey Haworth
Other Goodies from Screaming Eye Press