Mike Baron: The Mind behind Badger and Nexus
Mike Baron is a versatile and accomplished author, best known for his impressive body of work in the fields of horror fiction and comic books.
He has written four groundbreaking horror novels, including the critically acclaimed Helmet Head, Whack Job, Biker, and Skorpio, all of which are known for their mind-blowing intensity and ability to challenge readers' perceptions of the horror genre.
In addition to his work in horror fiction, Baron has also made a significant impact in the world of comics.
He is the co-creator, alongside illustrator Steve Rude, of the groundbreaking science fiction series Nexus, which quickly gained a devoted following and cemented Baron's status as one of the most talented and innovative comic book writers of his generation. Nexus has been published in multiple languages around the world, and has earned Baron two prestigious Eisner awards and an Inkpot award for his contributions to the medium.
Baron is also a prolific journalist and essayist, with bylines in a wide range of publications, including:
Creem
The Boston Globe
Isthmus
AARP Magazine
Oui
Madison
Fusion
Poudre Magazine
Argosy
and many others
His writing is characterized by its fearless exploration of complex topics and issues, and its ability to engage readers on both an intellectual and emotional level.
Some of Baron's most recent writing include The Bad Road Rising series, featuring the character of Josh Pratt, a reformed motorcycle hoodlum who becomes a PI after finding God.
These stories are known for their bleak, brutal, and harrowing tone, as well as their ability to find humor and humanity in the darkest situations.
With his unparalleled talent and diverse body of work, Mike Baron has become a true legend of the horror and comic book genres, and his writing continues to inspire and challenge readers for generations to come.
Badger: The Wacky Hero
Badger is a unique character created by Baron in 1983. The character is a mentally unstable Vietnam War veteran named Norbert Sykes, who becomes a crime-fighting superhero known as Badger. Badger is known for his quirky personality, his unconventional methods of fighting crime, and his ability to communicate with animals.
The Badger series was a huge success and ran for over 70 issues, and praised for its originality, humor, and a unique blend of action and adventure.
Nexus: The Cosmic Avenger
Nexus was created by Baron in collaboration with artist Steve Rude. The character was first introduced in 1981 in a black and white comic called "Nexus: The Origin." Nexus is a cosmic avenger, chosen to protect the universe from evil. He's a complex character, struggling with his own demons, and often torn between duty and his own desires.
The Nexus series was also critically acclaimed and won numerous awards, including the Eisner Award. It was praised for beautiful artwork, an engaging storyline, and complex characters.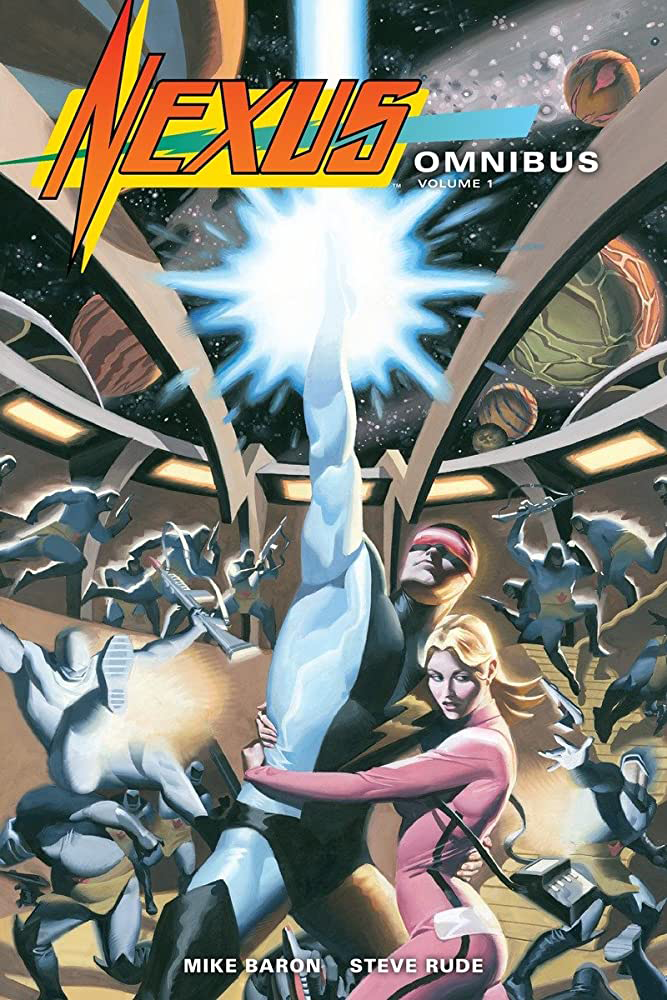 Legacy and Influence
Mike Baron is a true legend in the comic book industry. His creativity, his originality, and his unique writing style have made him one of the most influential comic book writers of his generation. His characters, Badger and Nexus, as well as hiss impressive writing catalogue, will likley continue to captivate audiences for generations.