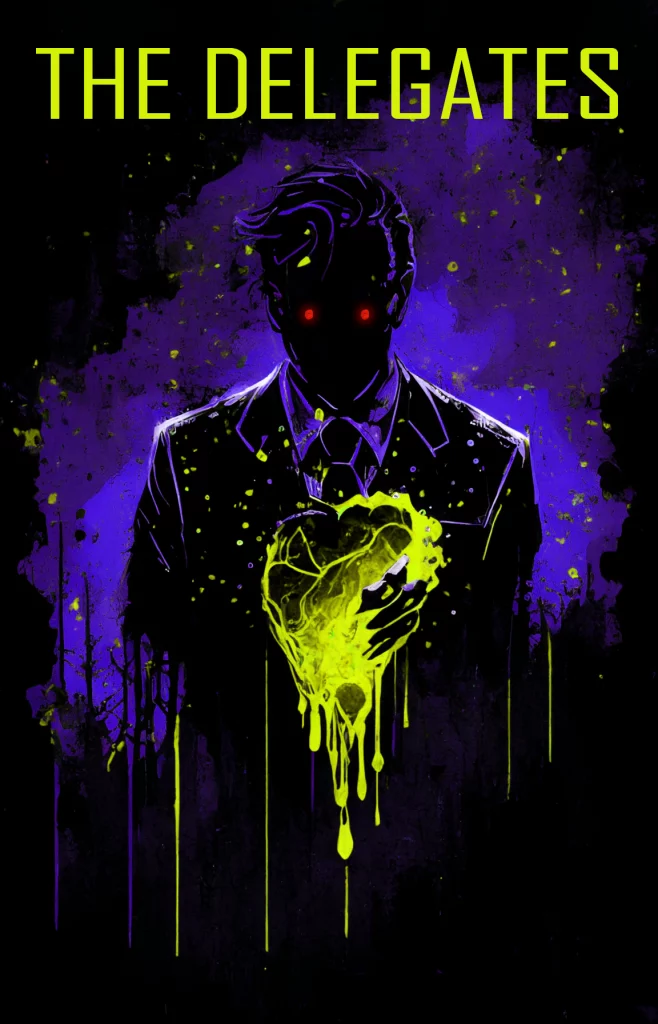 Delegates
Are you a writer of weird, odd, horror, or science fiction stories? Do you need an advocate in publishing your work? Look no further! Our delegates specialize in providing writers with the guidance and resources necessary to succeed in the competitive publishing industry of snake oil salesmen and creative parasites.
The Price of Delegation
Contact Us: To get started, contact us and schedule an initial consultation. We will discuss your needs and what we provide.
Submit Your Manuscript: If you have a manuscript that you would like us to review, submit it to us along with any relevant information.
Receive Feedback: Our team will provide you with detailed feedback and suggestions for improvement.
Refine Your Manuscript: Work with our team of acolytes and dignitaries to refine your story and ensure that it meets industry doctrine.
Publish Your Work: Once your story is ready, we will help you find a publisher and market your book.
Your blood, sweat, and tears, as well as a portion of your soul… or just effort. Effort is good.

Read Something on the Website