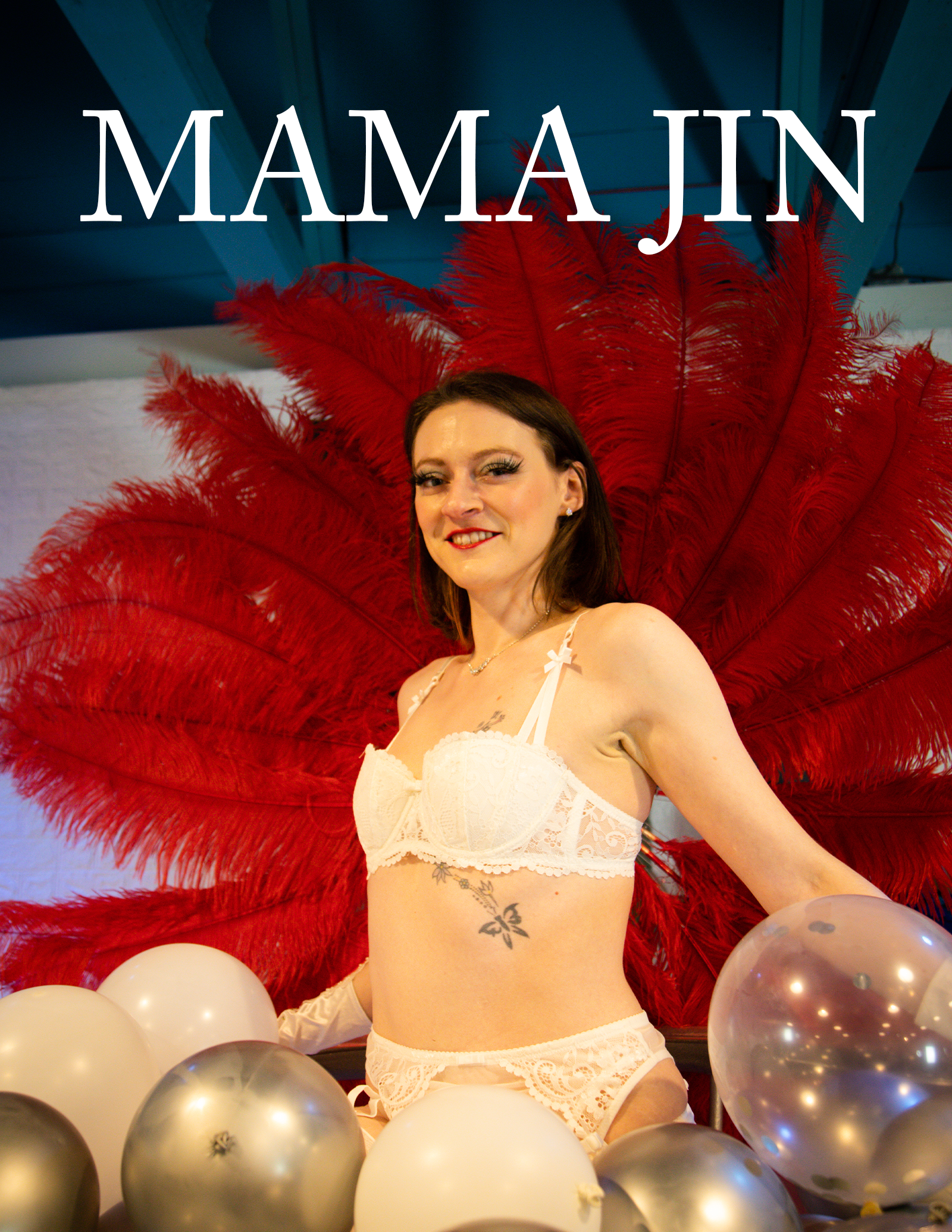 Pin-up: Mama Jin
Where are you from? What is your background?
I live in Dundee, Scotland. I've recently celebrated my 10 years of performing burlesque and I'm proud to be the founder of Marvelesque—Burlesque & Cabaret, a body positive burlesque troupe! Run with a wonderful team of directors: the irreplaceable Tequila Diamond, Mell N Dowed and Captain Blair, we hold year-round burlesque shows and photo-shoots and a jam-packed time table of lessons and crafting costume workshops. In my muggle life I trained as a geotechnical engineer but I'm currently studying to move into the medical sector.
What inspired you to get into burlesque?
Burlesque artist and longtime friend Scarlet Carson took me one of her early shows and I was hooked from there! She taught me during my first few burlesque years over in Glasgow. I was struck by a disability in my early twenties and had to take a step back from performing burlesque; I couldn't stay away for long and decided to create and manage shows until I felt physically and mentally well enough to get back out there myself.
Burlesque has been one of the most influential and uplifting things that I have ever done, it helped me accept my body the way it is and it is my absolute honor to share that with the world; be it performing, instructing, managing or creating.
What about modeling? What inspired you to do Pinup?
Modeling is a really fun transition from burlesque, we have such fabulous and fancy costumes already that it would be a shame not to show them off more! 
Modeling for me feels more like still life burlesque. 
What's the best thing about being a burlesque artist, and what's the worst?
The best thing about being a burlesque artist is having an excuse to fill your house with fancy costumes, feather fans, boas and recently a brand new burlesque martini glass that my dad and I designed and made together!
The worst part is probably the sheer amount of glitter that you can never, ever get rid of. Don't get me wrong, I love glitter, I LIVE for glitter. But there are only so many socks full you can take before the madness sets in.
What performer or artist/writer inspires you the most?  
The artist who inspires me most is Lady Gaga, she's an incredible creator and performer who has pushed through so much personal and physical struggle to keep doing what she loves and I really respect and admire that.
What other areas of art are you involved in?
I have been trying out flower pressing and craft making with scavenged animal bones. I used to make these silly little creepy craft paperweights, my favorite is a resin resting place for Triops that I grew and taxidermized myself after it passed away.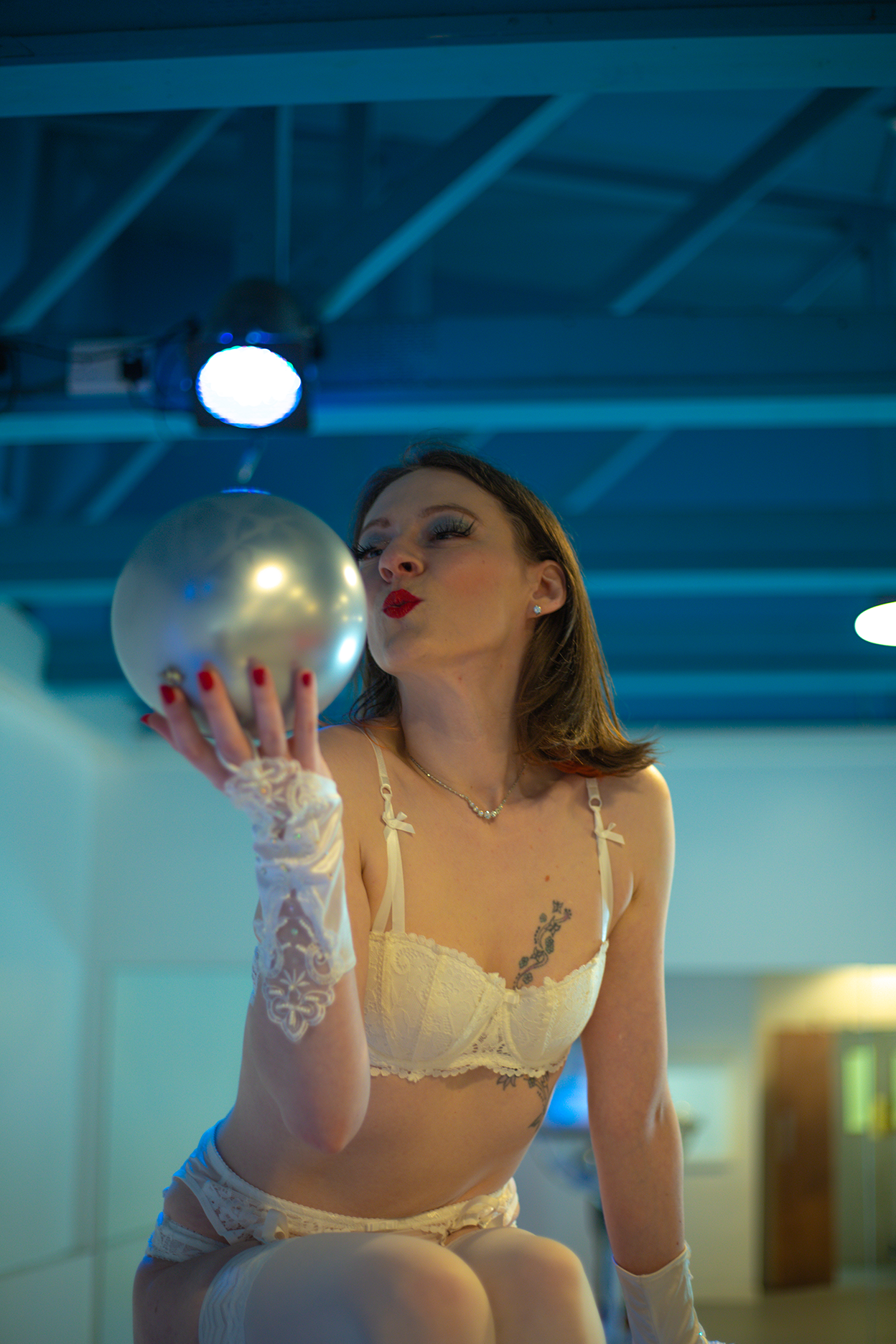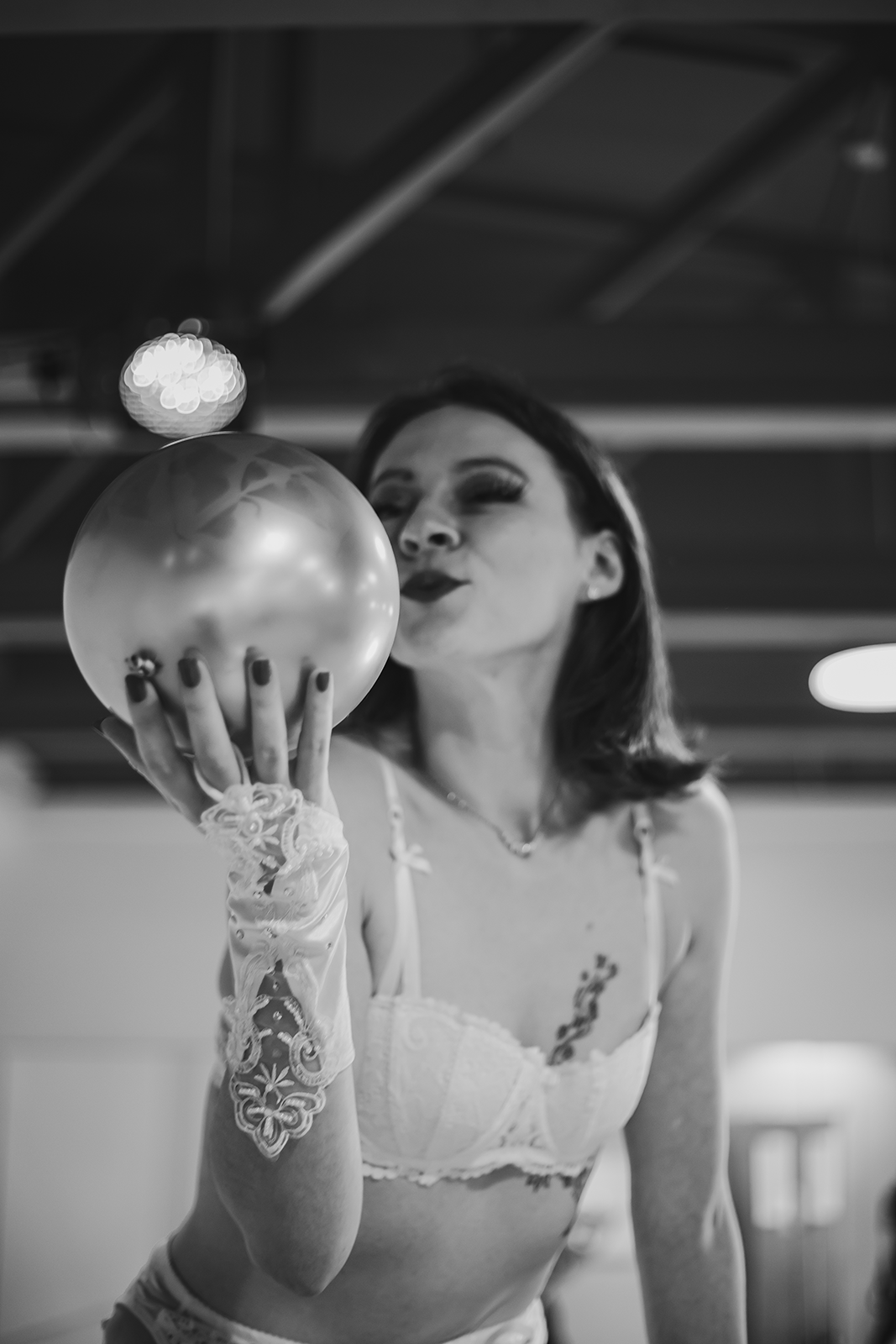 Do you think your environment, where you live, has an effect on type of art you create?
I think it has to, probably more than I know. I've heard people talk about regional accents in performance style and artistic flair, perhaps my art has a twang of Scotland or Dundee in it too.
What long term goals do you have?
10 years of Marvelesque is the first one, although that's almost on the horizon now. I'm currently studying for another STEM degree in my spare time, so finishing that. I don't really mind what other directions life takes me in, it's been a wicked ride so far and I'll make the most of it while I'm here. And definitely to get another dog.
What do you think the popular culture will be like in ten years?
As someone who has been doing burlesque for 10 years, I've been able to watch the slow tide of acceptance for the artistic portrayal of nudity, tease and empowerment. I think and hope that in 10 more years there will be a far greater acceptance and understanding for our and similar art-forms.
What's the strangest thing you've been asked to do in your profession?
Run up an outdoor fire escape in only underwear and balloons! 
And yes, of course I did! For the love of the art, right?
What projects are you working on now?
The biggest project we're currently working on is launching the first ever Dundee Burlesque Festival! Planned for July 8th 2023. We're going to have performers and instructors from all over the world with a range of performance styles and master classes like Dundee has never seen before. It's a really exciting project and it's going to be an amazing festival!