10 Questions for Paul D. Brazill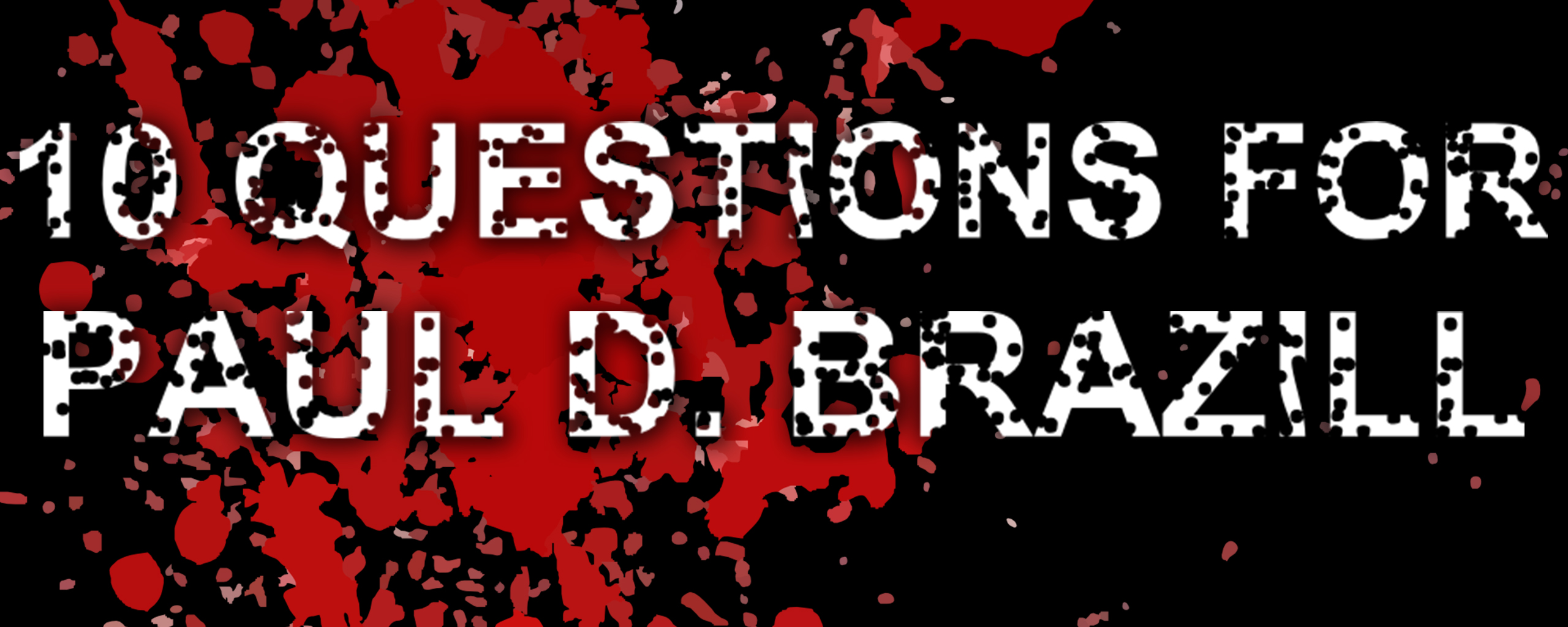 Paul D. Brazill's books include Man of the World, Last Year's Man and Gumshoe Blues. He was born in England and lives in Poland. His writing has been translated into Italian, Finnish, Polish, German, and Slovene. He has had writing published in various magazines and anthologies, including The Mammoth Books of Best British Crime.
What was the first thing you remember reading?
Probably comic strips in newspapers. 'Chipper' in The Hartlepool Daily Mail, 'Garth' and 'Andy Capp' in The Daily Mirror, 'The Broons' and 'Oor Wullie' in The Sunday Post.
Seems like the Punk explosion of the '70s had a huge impact on your writing. What other forms of media influenced your writing?
The music press of the time for sure. Jane Suck in Sounds, Kris Needs in Zig Zag, Paul Morley, Ian Penman, Monty Smith in the NME. I first heard of Elmore Leonard via Charles Shaar Murray in the NME, and Ian Penman introduced me to Derek Raymond via, I think, The Face. Lots of others too. I also liked the post-punk magazines like The Face and Blitz.
Dark British sitcoms like 'Whatever Happened To The Likely Lads?', 'Porridge' and 'Steptoe and son.' 1990s American indie films like 'Palookaville' and 'Trees Lounge'.
I'm much more interested in character actors than matinee idols.
You are really well known in the crime story circles. Tell the readers about your books.
Well, I've written a few novellas and short story collections. I think they are rough n tumble, knockabout fun. Violent, sweary, and choc-full of oddball characters.
Do you think your environment, where you live, has an effect on the type of art you create?
I think where I grew up - Hartlepool in the northeast of England- very much had an influence on the grim and comic stuff I write, especially Gumshoe Blues and Last Year's Man. During my time living in London and Poland, I'm not so sure.
Is it easier for you to create if given an assignment or does it get in the way of your creativity?
As a feckless wastrel, a kick in the arse always helps me – in most areas of life - 'looks around untidy room.'
What are your methods of creating a story or novel?
I really just start writing and see what comes out. A good opening line helps or an interesting character. I'm rubbish at plotting.
What have you written that you are most proud of?
Gumshoe Blues, A Case Of Noir, and the two Tommy Bennett books-Last Year's Man and Man of The World - are all good books.
What was the oddest thing you've ever been asked to do in your writing career?
Well, I don't have a writing career- thank god! I'd be sleeping rough if I did! The money I earn from writing pretty much only pays for Netflix and Lego! But when an Italian publisher asked me to write an 'erotic noir' it was a challenge as I'd never written any 'rumpy-pumpy' scenes before! I had to struggle not to make the sex scenes funnier as I guessed the Italians take that sort of thing seriously!
What projects are you working on now?
SSDD, really. I've another lowlife crime caper almost finished and a couple of short stories. I've also started writing for the Six Sentences site again, which is where I first started 'making stuff up and writing it down.' I really enjoy it- which is the only reason to write or do anything, really. Stephen King said that writing is like giving yourself homework which must mean that he's a hell of a swot, or just bloody, greedy as he's knocked out loads of stuff!
More about
Paul D. Brazill